News
10th of November Seagull Hope and Glory has been mated to CH Potterdale Persistant, a repeat mating from 2014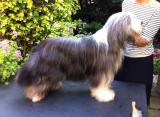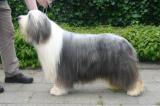 puppies born, in Januari2016, we have a few puppies still available

we have brown and balck three boys and three girls, sorry I have a problem uploading the pictures..please contact for more info seagull@home.nl or by phone

Puppies born 7th september 2015,
3 girls 4 boys, all black and white, pictures to follow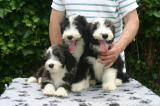 Potterdale Favorite Gem x Philemon Made to love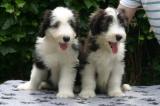 Seagull Stage Whisper x Clan of stork's Kaliber 15-3-2014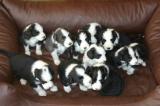 4 females 7 males
Potterdale Favorite Gem x Philemon Made to Love
From this combination , some female puppies might be available to the right (show) home
Please contact us for further information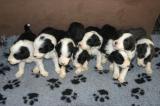 5 females 3 males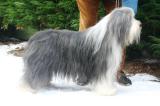 Hope, Potterdale Favorite Gem x Seagull Foreign heartbreaker
We're expecting a litter at the end of March, 2013 from Seagull Hope and Glory x Potterdale Black Jet, inquiries welcome.
27 march 2013 Puppies born: two brown dogs, one black and one fawn dog, four black bitches. see puppie page for pictures.
24-02-2012
Puppies expected at the end of March by Potterdale Black Jet NJK out Of Seagull This is my chance, a daughter of CH Potterdale Persistant. We're very excited about this combination!
17-2-2012 Potterdale Black Jet NJK, will be a dad for the first time!! Puppies expected at www.clanofstorks.nl !!!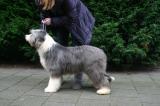 Seagull Stage Whisper
Our blue girl from Potterdale Favorite Gem x Potterdale Persistant
Milton, Potterdale Black Jet, gained two CC's, at the Ch show in Zwolle and Wijchen, and The Youth Winner title, (Amsterdam) with which he qualified for Crufts!! And he is a Youthchampion now.
We're so proud of this hansome boy who loves the showring!!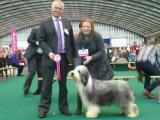 27-5 Milton, Potterdale Black Jad, won his first youthCC today, and the reserve Ticket too!! And he's only nine months....
And so glad to be able to anounce a very special litter:

POTTERDALE FAVORITE GEM X POTTERDALE PERSISTANT

10 puppies born, sadly 2 of them died.
3 black dogs, 2 blue dogs, 1 black girl and 2 blue girls.
pictures on puppie-page...
Unfortunately, Maddie has only one pup: Seagull Just Him born 11-05
Very happy to say that finally Seagull this is my chance (Maddie) gets a litter by Clan of storks Hurricane!! Due beginning of May
15-11-2010
Potterdale Persistant won BIS on the Dutch clubshow under judge Sue Nichols-Ward.
We are so very proud of our Oscar!!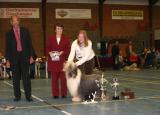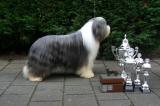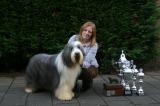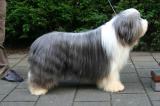 09-10-2010
We arrived back home today, with our new promising boy from Potterdale . Potterdale Pure Steel. a.k.a. Milton.
Thank you so much Janet and Mike, for this wonderful special boy!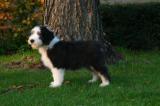 05-06-2010
TOday Oscar, Potterdale Persistant, got his final CC for the Dutch Championship!! So He's a Dutch Champion Now...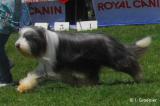 03-04-2010
Ben is offered the 'gouden erespeld' from the dutch 'raad van beheer'

25032010 unfortunately our maddie is not in whelp, we're very dissapointed.. but that's nature they say..
25-02-2010
Maddie was mated by Joke, Ch. Seagull To be or not to be.
Despite his age, his semen was of superior quality, so we decided to take this chance, and hope for a very nice litter at the end of April.
Maddie is a daughter of Oscar (Potterdale Persistant)out of Cassie.(newbourne seagull in the sky)
13-02
Maddie, (Seagull This is my chance) is in season, she will be mated, when ready.
Seagull Hope and Glory , our Hope, was best baby at the clubshow in Kaatsheuvel, today (23-1-2010) We're so proud!!
Seagull This is my chance, was x-rayed, and had a good hipscore: Hd-A, now we're waiting for her season...
We've updated the 'our dogs' page, with some new pictures of Oscar and Faye
Seagull Hope and Glory, our little Hope, is enjoying her first snow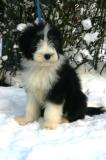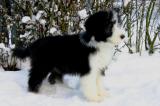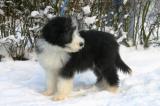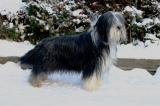 Maddie, Seagull This is my Chance is a daughter of our Cassie and Oscar. She's currently back with us, and has been succesfully shown a few times. Now we're waiting for her hipscore, and want to breed with her, when she comes in season.
Momentarily she enjoys the snow!!

the puppies are 8 weeks, and going to there new homes, one girl stayes with us, seagull hope and glory.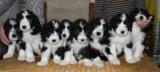 12-10-2009
on 12 sept, 8 puppies were born from Faye(Potterdale Favorite Gem NJK) and Gadget(Ch. Seagull Foreign Heartbreaker)
See pictures on the puppie-page.
We have one male pup available, you can contact us, for futher information.
Dutchess' puppies are already to there new owners.
28-06-2009
We have put new pictures from Dutchess on her page, she takes a long time to be a 'grown up' beardie.
She's expecting her first litter from Gadget the 23th of July.

08-06-2009
QT gave birth to two lovely big puppies, one brown girl and one black boy, both healthy and QT and dad Oscar (Potterdale persistant) are very proud.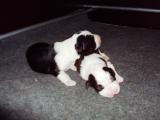 Long time since we had news... soon more!!
01-05-2008
We´ve got puppies from Seagull Make me Shine and Seagull To Have and have not.


28-01-2008
All the puppies have found new homes, and starting to leave....
23-12-2008
Merry Christmas to everyone!!
The puppy page has new pictures
01-12-2007
It has been a while since I've updated the English part of the website...sorry...
Q.T. (Seagull sound of joy) did have her puppies from Oscar (Potterdale Persistant) last wednesday, 9, of which are 3 dogs and 6 bitches. They are very healthy and we are very pleased with them.
Q.T. seems to be loving her new job as a mum.
We do have puppies available from this litter.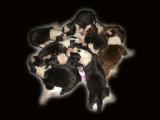 12-08-2007
Oscar won his 4th youthCC today!, on the show in Berghem.
New pictures of the puppies, on their page.
23-07-2007
Cassie gave birth to 6 beautiful healthy pups today. Three bitches , three dogs.
All black and white. Pictures will follow. More information on the puppypage.
01-07-2007
Oscar won the youthclass today, and gained his Youthtitle!
He's half way with his Dutch championship.

21-06-2007
Cassie is expecting puppies from Oscar!!
The pups are due 26 of July. We are very much looking forward to this combination.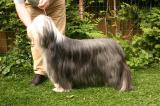 Cassie.
17-06-2007
Oscar won the youthclass for his 2nd youthcc. Then he won the CC and was BOS!!! At only 13 months.
We congratulate Ans en Ton Eikenaar, their Chelsey (Shiela's farm), a Gimmick daughter was BOB.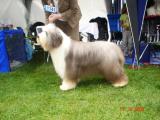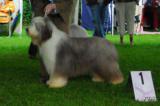 24-05-2007
Oscar mated Cassie today. In 4 weeks, we'll see whether she's expecting puppies.
23-05-2007
Oscar's hip results are there: HD-A!! We are very happy with that. From today, he is at stud for suitable bitches.
22-05-2007
Volumia (v. Ferro) got a mare foal today! a full sister to Burberry. (v. Samba Hit 1) Her name is Chocolate.
20-05-2007
Dutchess is 6 months old already, there is a new picture on her page.
23-04-2007
Oscar celebrates his first birthday! He got X-rayed, and there's a new picture on his page.
22-04-2007
Oscar was 1Exc in Youthclass dogs, he won his first youth CC.
04-03-2007
Teddybear was 3th in openclass dogs, and Oscar 2nd in youthclass, at the show in Groningen.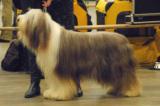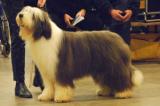 25-02-2007
Gadget won a German CC by winning the Championclass in Rheinberg, Germany. Oscar was 4th, excellent, in Youthclass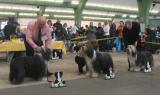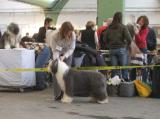 19-02-2007
Gimmick celebrates his 10th birthday today!! Congratulations!!
28-01-2007
Our new puppygirl has just arrived, after a long trip from Canada!
She's doing great, and we are very very happy to have her here!
She has her own page.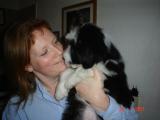 Classical Dutch Wonder
20-01-2007
Puppy Jester has found a new loving home.
15-01-2007
New picture on Oscar's page!
18-12-2006
Gadget won the dog CC at Wijchen dogshow, and was best of breed!
With this he gained his Dutch and international champion title.
He is also a Norwegian, Danish and Swedish champion now.
We are very proud of him!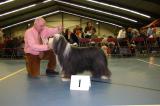 26-11-2006
Gadget was third in openclass dogs at the winnershow in Amsterdam.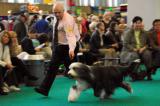 18-11-2006
Ben is elected as chairman of the Dutch Bearded collieclub.
04-11-2006
Gadget gained the CC in Bleiswijk today and was BOS!! Oscar was best puppydog.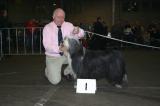 29-10-2006
Gadget was 2nd in openclass dogs, at the show in Utrecht. Oscar won best puppy at his first appearance in the showring.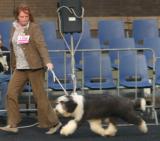 Angélique & Oscar
18-10-2006
New pictures, the puppies are doing really well.

16-10-2006
We've got puppies! Look at the puppy-page.
14-10-2006
Gadget was 2nd in openclass in Dortmund today, and after the show he came home with us. Thank you Inger for taking such good care of him, and for loving him so much!!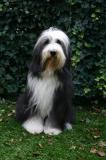 08-10-2006
Our Gadget won the CC and Cacib in Norway today!! Thank you Anneli for showing him so well!! We are very proud.
He only needs one Cacib for international champion now....
06-10-2006
Our horsepage updated.
Volumia (Ferro x Doruto x Amor) and Burberry v. SambaHit I out of Volumia. Our old shetland pony Sandra is there too.
02-10-2006
Unfortunately our Q.T. is not pregnant...
But off course we look forward to Promise's new babies, in the middle of October.
17-09-2006
Look at Oscar's new page!
12-09-2006
Today we had an ultrasound with Promise, she's expecting puppies from our Seagull To be or not to be (Joker). If you are interested in a puppy from this litter, please contact us.
02-09-2006
Our Q.T. has been mated too, She is mated to our Gimmick, (CH Seagull to have and have not) We're very anxious to see the result.
03-09-2006
Today Gadget gained his second CC in Sweden! Soon he will come back to us, we really look forward to October.
15-08-2006
Our Promise has been mated! For more information, see the puppy page.

12-08-2006
Today, our Gadget has won his first CAC en CACIB in Sweden. He was BOS.

12-07-2006
Today, our Gadget has gained his 'Herding instinct certificate on sheep' in Sweden. For pictures, you can click here.

04-06-2006
New pictures in the photo album, and on Teddybears page!

04-06-2006
We have plans to mate Promise when she comes in season.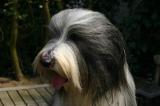 30-03-2006
On the 29th of March at 15:50 Angélique has given birth to Skye, daughter of Ben and Angélique. Today they have come back from the hospital, and are doing very well.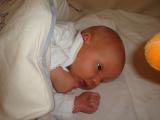 22-03-2006
New pictures of Teddybear and Gadget on their pages!

22-03-2006
Today we've got the hipscore of Q.T., she has also got HD-A, with which we are very happy.

20-02-2006
Today gadget has won his first CAC in Denmark. We are very proud.
For the news archive, you can click here.