Puppies
11 Jan 2016 three boys three girls brown and black born from Seagull Hope and Glory and CH Potterdale Persistant

18 Jan 2016 4 puppies are born from Seagull Have a Good time x Ragellie Wake up call
Two blue two black,

some puppies still available to the right home.

7th September 2015 , 7 pups have been born from
Seagull Stage Whisper x Supremely Potterdale
Seagull Hope and Glory x CH Potterdale Persistant
Expecting puppies Januari 2016

Very promising litter to look forward to...since Hope's mother Potterdale Favorite Gem made such a great combination with Oscar before... and the previous litter in 2014 turned out very nice!

Please see news page for more info or contact us by mail or phone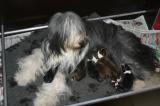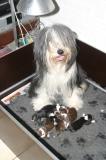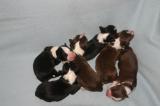 Seagull Hope and Glory x Potterdale Black Jet
Three dogs, 2 Black 1 Brown Three bitches 1 Black 2 brown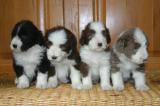 boys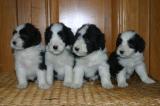 girls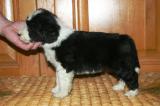 stand for show ;o)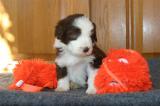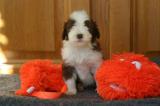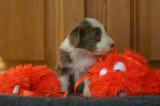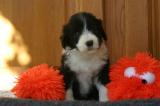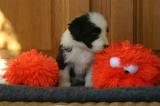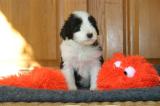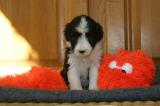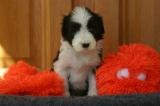 4 weeks
Born 27-march 4 dogs brown and black and fawn and 4 black bitches
Seagull This is my chance x Potterdale Black Jet NJK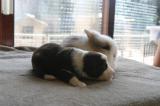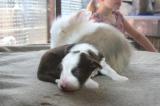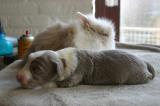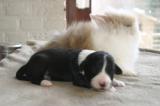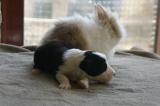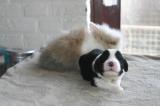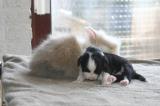 Born om may 10th puppies from Oscar and Faye: Potterdale Persistant x Potterdale favorite gem

17-7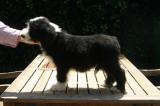 black dog,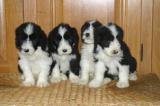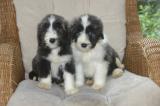 7 weeks old..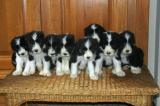 all together...


6wks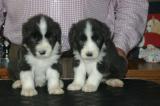 blue girls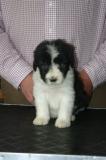 black girl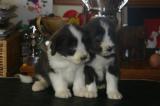 blue boys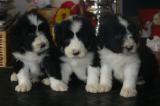 black boys


Almost 4 weeks: some still available to loving (show) homes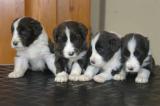 the blue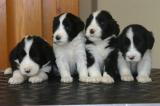 the black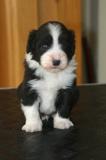 just him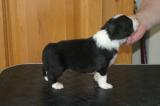 Almost 2 weeks old: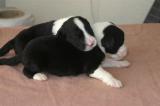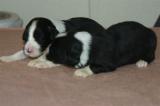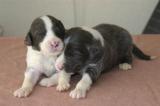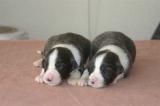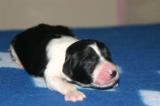 1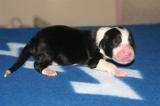 2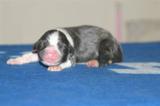 3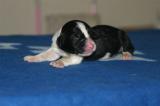 4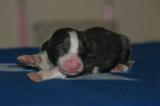 5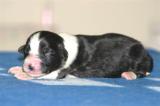 6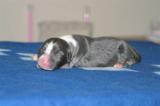 7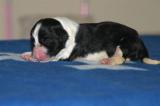 8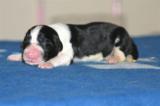 9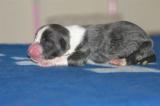 10


Potterdale Favorite Gem x Potterdale Persistant are having a litter, due in the beginning of may.
And also Seagull this is my chance and Clan of storks Hurricane
Born 11-05 SEagull Just HIm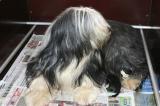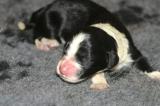 here he is!


We are hoping for a very special litter to come... . More news soon..
We planned a litter at the end of April, Seagull This is my Chance x Seagull To be or not to be.
For further information please contact us by mail or phone. For pedigree information look on their pages.
13-2-2010
When everything goes as planned, Maddie will be mated soon, she's in season... come back soon for further details.

06-11-2009
puppies at eight weeks

girls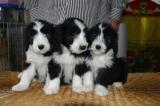 boys
17-10-2009
The puppies at 5 weeks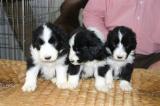 dogs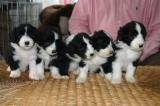 bitches
12-09- 2009
Faye's litter of eight puppies: 5 girls 3 boys, with proud dad Gadget.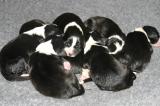 just born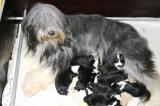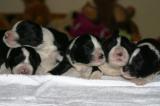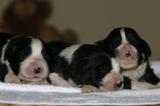 one week.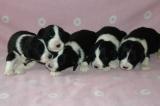 two weeks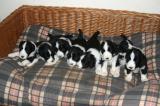 all at three weeks


girls 4wks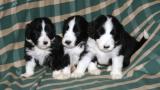 boys 4weeks

We have one male pup available.
08-06-2009
QT x Oscar, born two very big puppies!!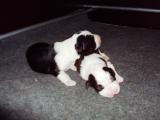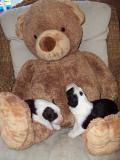 one brown bitch and one black dog
01-05-2008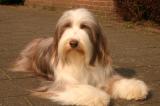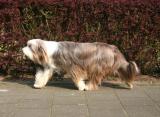 SEagull Make me Shine , mother of our new litter. father is Seagull to have and have not, see his own page.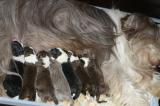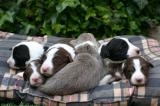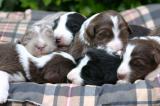 just born one week old

See news page for latest pictures at two weeks.
28-11-2007
We have puppies from Q.T. and Oscar (see newspage)
25-01-2008
We do not have puppies available at this time.
29-12-2007
four weeks old..
23-12-2007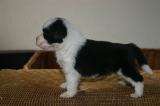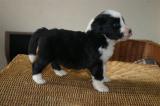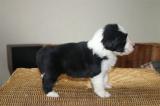 3 wks
Here are a few of the puppies. They grow very well, and eating like little wolves...
10-12
They grow very well, and have their eyes open now.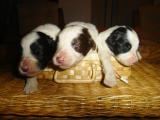 dogs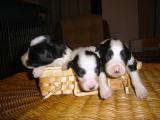 bitches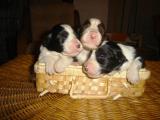 bitches
3 boys and 6 girls, brown and black.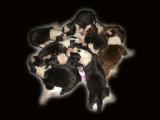 We have 6 puppies from Cassie and Oscar , three dogs, three bitches, all black and white. (Newbourne seagull in the sky x Potterdale Persistant)
If you are interested in a puppy from this combination you can contact us. They would suit showhomes.
Born 23-07-2007.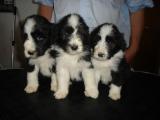 bitches 5 weeks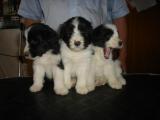 dogs 5 weeks

12-08-2007
Almost three weeks.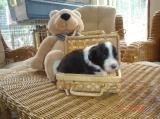 dog1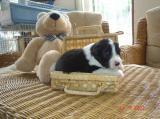 dog2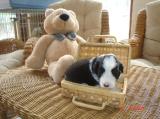 dog3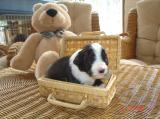 bitch1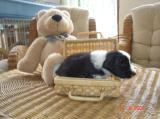 bitch2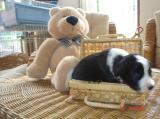 bitch3


Two weeks already...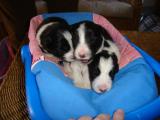 boys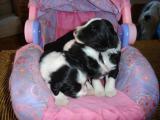 girls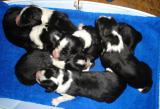 29-07-2007
Almost a week old: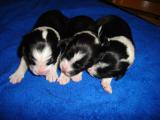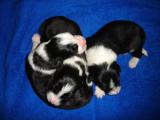 THE BOYS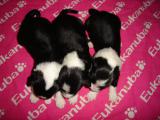 THE GIRLS
09-12-2006
They are almost eight weeks now...soon it's time they go to their new families!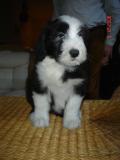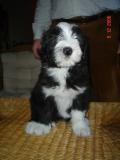 22-11-2006
Time flies...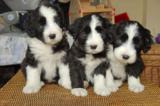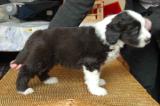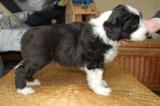 Starturn Stardust Starlight
01-11-2006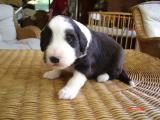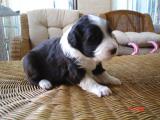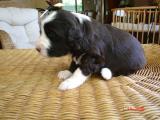 Seagull Starturn Seagull Stardust Seagull Starlight
27-10-2006
The puppies are growing like crazy, and their eyes are open now.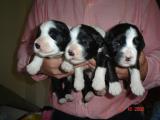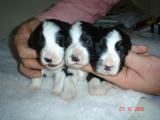 18-10-2006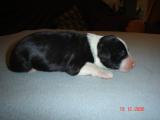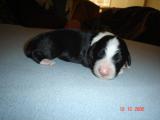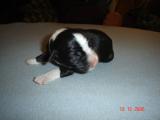 16-10-2006
Our Promise has given birth to three puppies. Proud father is our Joker. Two boys and a girl. We are very pleased with them!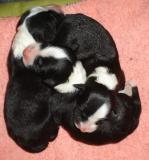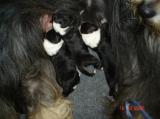 For the old puppy-page, you can click here.